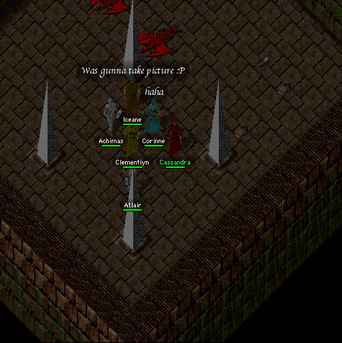 White Portal
is the name given by some to the portal at the bottom floor of
Aborek
. Originally built by the mage who gave the dungeon its name in order to reach the vaults of
Marali
, the White Portal is now used for far less harmful purposes. Unlike most portals, it leads to only two destinations: back to Marali with a purple pure, or to the
Silver Leaf Shop
with a
Silver Leaf
.
In 438 it was found that another item made of pure silver, the Silver Button, can be used as a portaling device leading to the Black Asylum.
Ad blocker interference detected!
Wikia is a free-to-use site that makes money from advertising. We have a modified experience for viewers using ad blockers

Wikia is not accessible if you've made further modifications. Remove the custom ad blocker rule(s) and the page will load as expected.