If it should be that our last refuge falls, I shall still fight on, if there is any breath left in me to utter the words of prayer.
"
"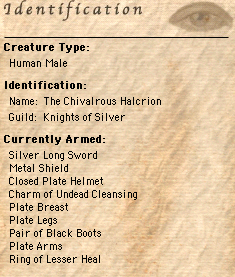 Halcrion is a paladin of the Knights of Silver. He is brown-haired and wears the Order's light blue robes when not fighting in full plate armor. He also hates rats.
Like Commander
Gruodland
, Halcrion loathes the king of
Mirith
,
N'eroth
, as well as the
Brigobaen
Order. Unlike Gruodland, however, Halcrion is more willing to share the secret past of the Knights of Silver.
Halcrion is also a bit more open-minded. He was the one who suggested forming an alliance with N'eroth, upon realizing that the Knights could not contend with both Vandrovic and an Ancient of the green hue.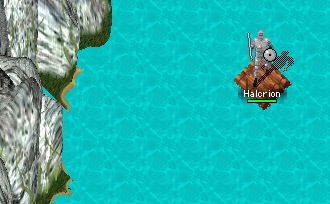 Halcrion was also the one who decided to give
Crystal Tokens
to representatives of The Hidden Vale and to N'eroth. Doing this meant that he was putting himself and the Knights at the mercy of the king. Since giving away these tokens, Halcrion has not been seen nor heard of, along with Gruodland.
Ad blocker interference detected!
Wikia is a free-to-use site that makes money from advertising. We have a modified experience for viewers using ad blockers

Wikia is not accessible if you've made further modifications. Remove the custom ad blocker rule(s) and the page will load as expected.